Rihanna has finally shared details of the long-anticipated #R8. It's called Anti, because Rihanna is never what you think.
This is her first album since 2012's Unapologetic, which is a long time when you consider the fact that she released seven albums in eight years. RiRi released its first single, a collaboration with Paul McCartney and Kanye West, "FourFiveSeconds" on Jan. 26. Later in March, she came out with the ferocious "Bitch Better Have My Money" and in April, she released "American Oxygen."
The drawn out process has left fans salivating for more, but hope is on the horizon.
RiRi made the announcement of Anti at Mama Gallery in Los Angeles with a special focus on its artwork. The cover was designed by Roy Nachum, a painter and sculptor who often incorporates braille into his work, which can also be seen on the Anti cover. Jay-Z and Leonardo DiCaprio are fans of his work.
Billboard reports that the album artwork features a photo of young Rihanna and a poem by poet Chloe Mitchell written in braille. Mitchell's poetry is also featured in track "Blame Game" by Kanye West.
Rihanna stopped by personally, wearing black lipstick and lots of tiny buns, to deliver the good news to her fan club, the Navy.
It involved curtains, as all things involving Rihanna should. Guests were blindfolded for the experience, which is something of a trend for Rihanna. The exhibition included plaques showing each track as a work of art and braille translations of the album's liner notes.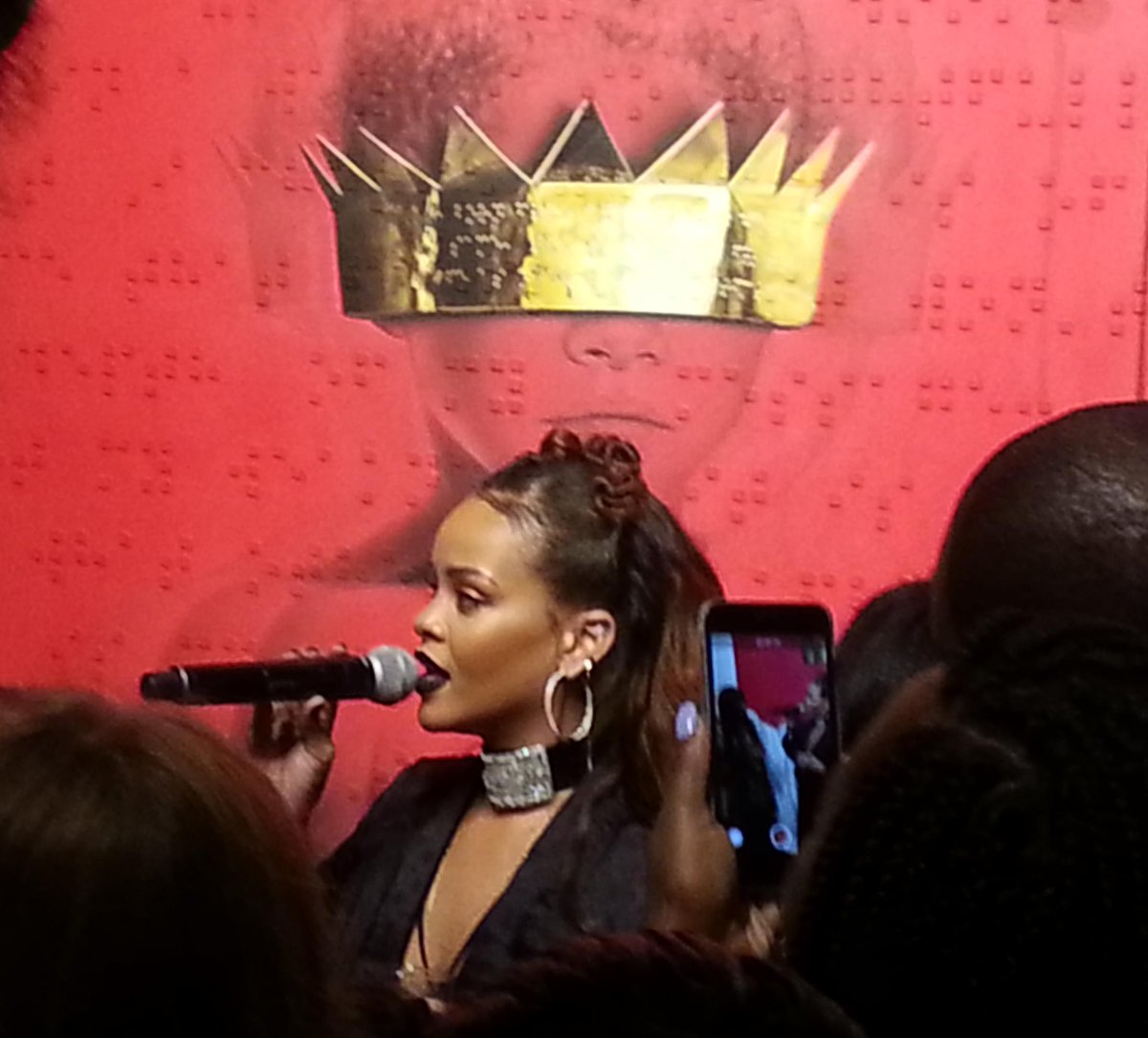 Source: Mashable.com